"My Copperplate has improved a million percent bc of your course! Just the tips and setup and the worksheets has helped SO much. Before I was practicing here and there, but not the right way.
I feel like it's finally clicked!" - Jessica, @prohacvicecalligraphy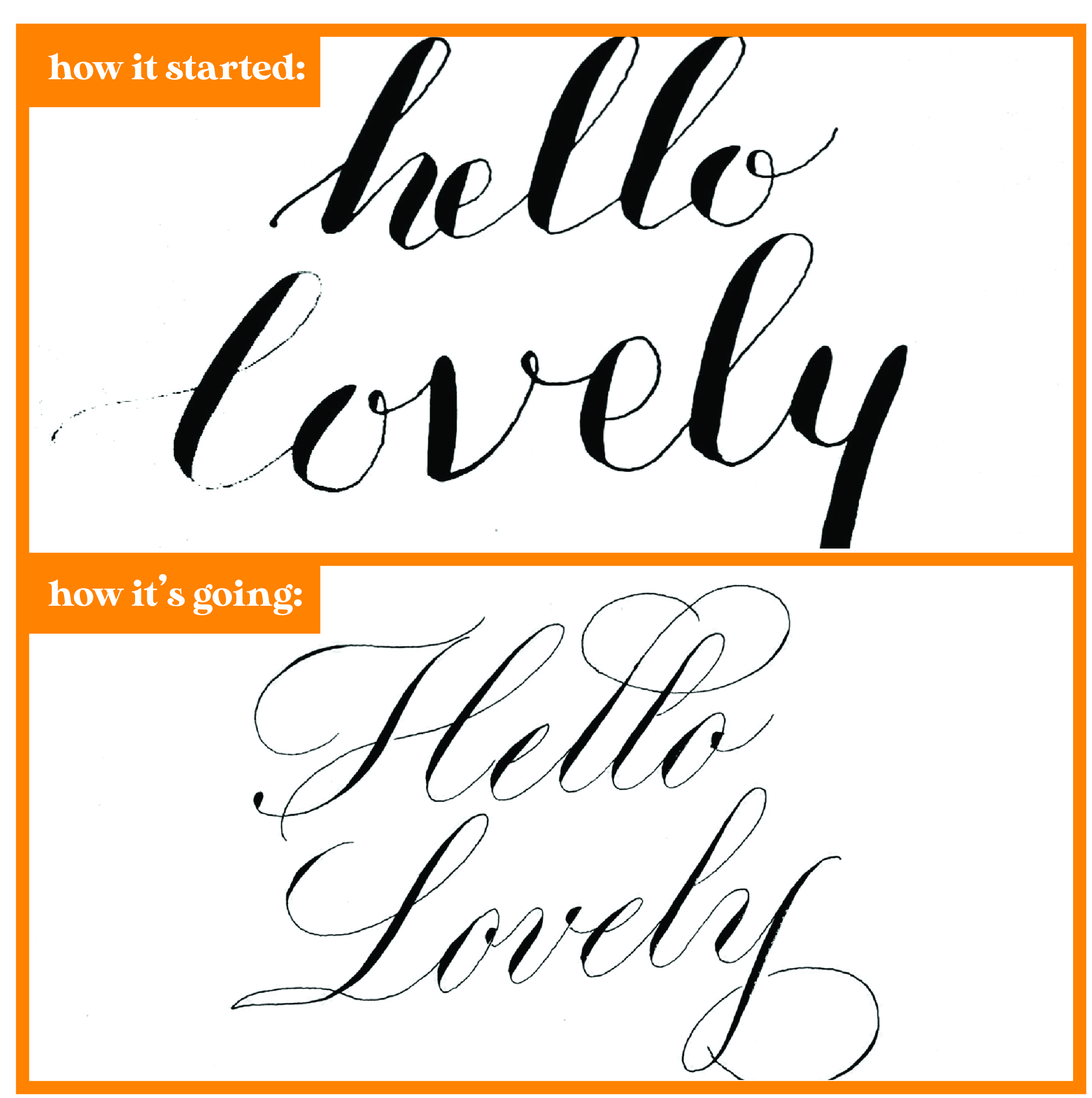 Transform Your Calligraphy
If you're like me, you started calligraphy in a modern calligraphy workshop. You enjoyed it, but you wanted to learn more traditional, elegant calligraphy and didn't know where to start.
I'll show you the ins and outs of this classic script, and we'll go over everything you need to know to set you up for success and transform your script into elevated, elegant calligraphy.
.
What Students are Saying:
"Day 1 of @sarahscript new Copperplate course. I've already learned that I needed to correct my position of sitting and paper placement. Also, learned about my ink flow and how to correct it as well. I also realized I had some bad habits and have been practicing those bad habits and that's why I couldn't see any progress. Her program is already proving to be worth every penny! Thank you Sarah!" - Donna Hensley, @showmecalligraphy2


"Your instructions and videos are clear and concise.
I LOVE the course so far!!
"
- Lisa Fujioka, @letteringmimi
"Yes, it's been wonderful.
Love the fact that I am learning the theory as well as the practical.
Sarah is clear and concise with her teaching style and is always on the ball with feedback to any questions I have."
-
Lindsay Garwood, @lindsayappleby 
What Will I Need?




An Internet Connection
Access to a printer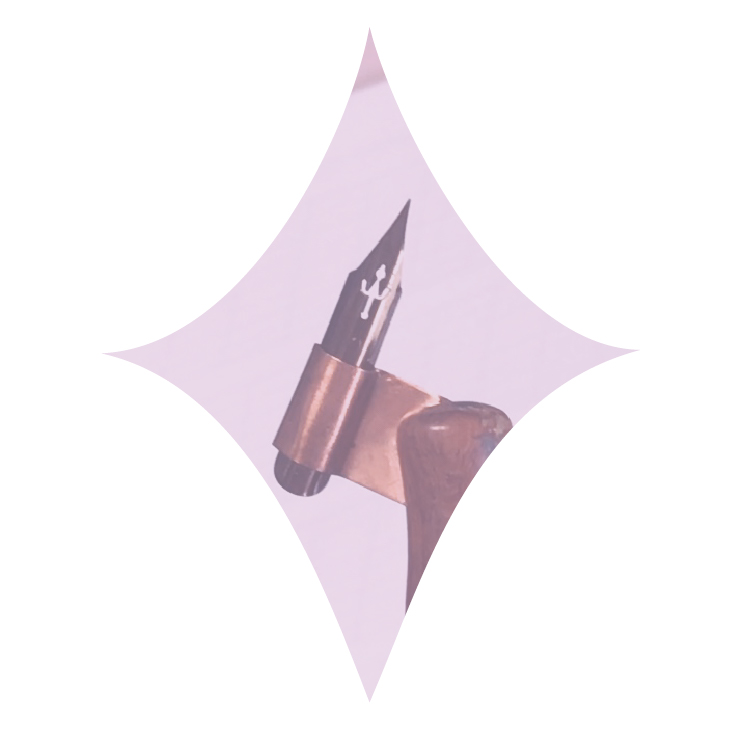 Tips for Tools
We'll cover the supplies you'll need to get started, how they work, and tips for avoiding issues with these tools.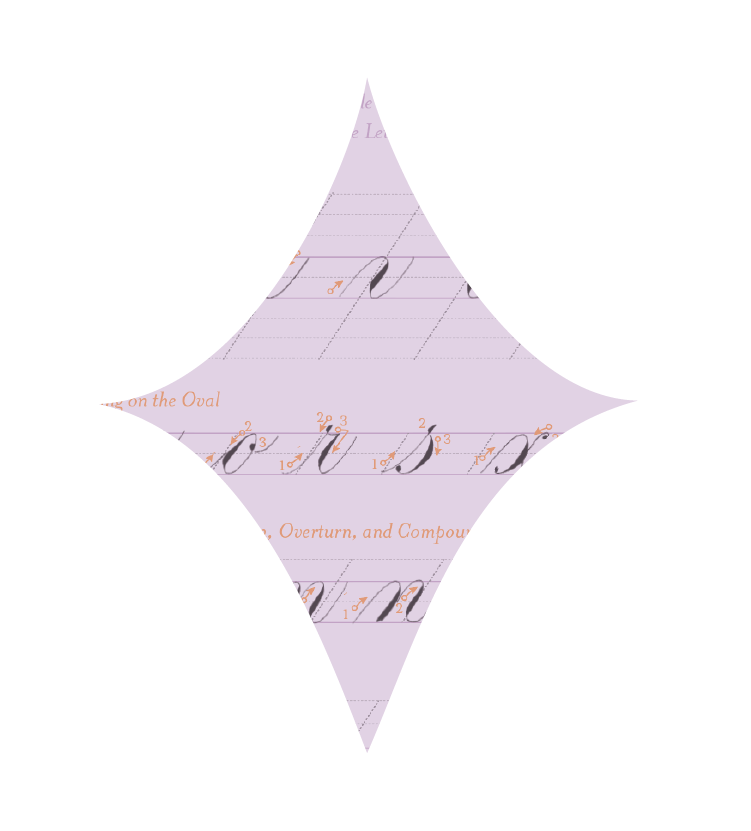 Downloadable Worksheets
85+ Pages of worksheets created for you to print at home and practice along while you go through each lesson.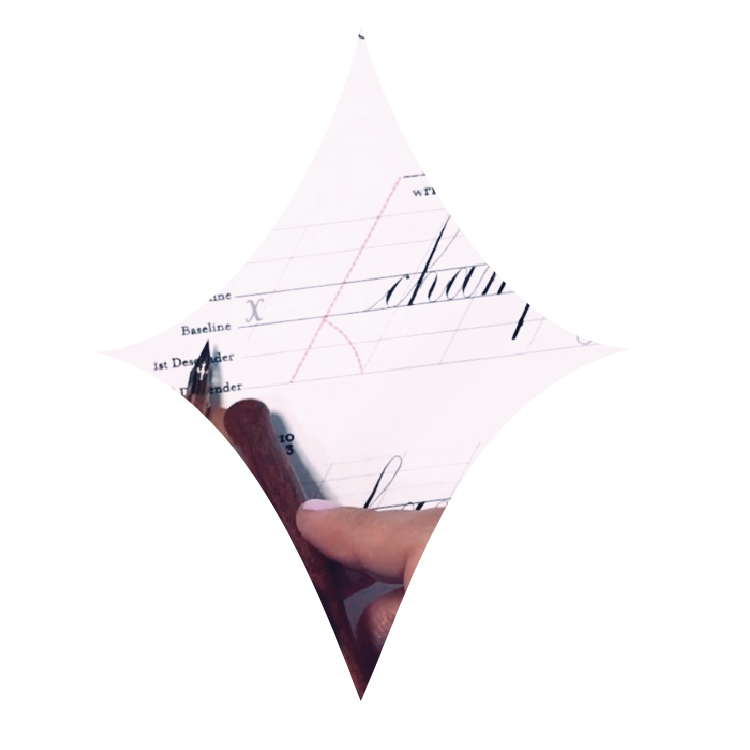 In-Depth Instruction
30 video lectures including break-downs of the strokes, letters, and concepts.
Elevate Your Script
Take your calligraphy to new heights by expanding your knowledge and learning what to look for and what to avoid.
Course Curriculum Preview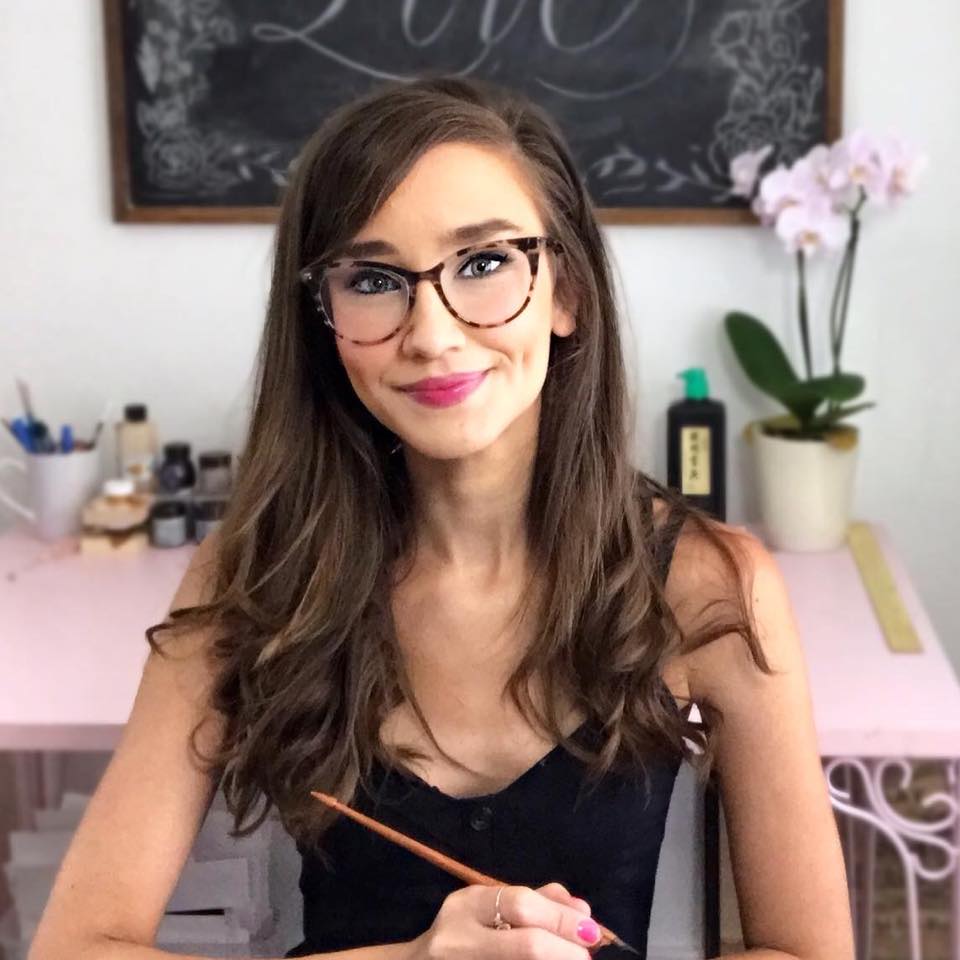 Your Instructor
Hi, I'm Sarah!
I have been a calligrapher for 6 years.
I graduated from Hendrix College with a Bachelor's Degree in Art History, and I hold a Certificate in Design Communication Arts from UCLA. My work has been featured on products for Gwyneth Paltrow's website Goop and Martha Stewart Wedding's Instagram. I am a member of The International Association of Master Penmen, Engrossers and Teachers of Handwriting (IAMPETH).
I am so excited to share this classic script with you. I am teaching this course because I want to share the skill that has brought me joy and amazing opportunities.
Frequently Asked Questions
1.) How long will I have access to the course?
You will have lifetime access to the course once you enroll and can watch and learn at your convenience.
2.) Will you cover flourishing?
This course's focus is on getting the basics of the letterforms perfected. However, there is a bonus lesson that covers the basic concepts of flourishing in Section 6.
3.) How long will it take to complete the course?
Up to you! The total length of all of the videos combined is about 4 hours, but you can go at your own pace.
4.) Will there be feedback and help as I go?
I have created a private Facebook group that you can access once you enroll in the course. There you can ask questions and get feedback from me and other students as well.
5.) What supplies will I need?
With the help of John Neal Bookseller, I have created a kit to go along with the course that can be purchased here. You can also use your own supplies as well. I will have a downloadable file that lists all of my favorite supplies in Section 1, Lesson 4: Supplies.
Elevate your Opportunities
Not only have I been asked for my Copperplate Calligraphy on custom wedding invitations, I have also applied this skill to design tattoos!
I could have never imagined that when I started learning Copperplate, my letters would end up on tags for Gwyneth Paltrow's Cookbooks, or gift tag's for her loved ones during the holidays.